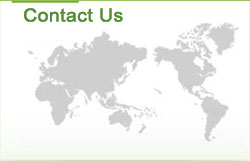 Foreign trade Dept(Shijiazhuang Division)
Tel :0086-311-83030616 to turn 806
     0086-311-83030616 to turn 808
Fax :0086-311-83030616 to turn 805
Email:
sell@innaer.cn
Address:Shijiazhuang city ,Hebei ,China.
Products
Manure Removal Machine System
Professional production of poultry equipment: contact us:Email:sell@innaer.cn , Tel(whatsApp):+86-15133109159,+86-18231821782
request for a quote
why layer cage
specifications
inquiry
Manure removal machine system
Our company can provide three kinds of dung cleaning device according to different needs of customers. 1) ordinary linoleum paper or galvanized, put under the keelung, manual cleaning once per week , simple and inexpensive,for feeding. not many chicken. 2) electric motor, including motor and dung cleaning plate. Can be used in the medium raise, and convenient. 3) automatic dung cleaning device, mainly for the Aor H cages, is the latest development in the new device.It also gives the henhouse a clean sanitation.
The manure removal system of our company is simple, practical, and can be used for the cages auxiliary equipment of my company.It also can be used for the dung cleaning system of the client in cages renewal. More products please see "Anping Innaer wire mesh Manufacturing Co,.Ltd"
Fill Out Our Contact Form
Leave you detailed information, we can send you one set cage for free