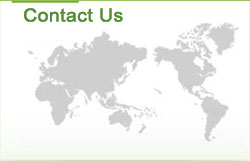 Foreign trade Dept(Shijiazhuang Division)
Tel :0086-311-83030616 to turn 806
     0086-311-83030616 to turn 808
Fax :0086-311-83030616 to turn 805
Email:
sell@innaer.cn
Address:Shijiazhuang city ,Hebei ,China.
Trade news
Chicken Farm Equipment Made in China
we have two factories and poultry house,the quality we can ensure.our equipments automatically operate,reduce wasting and saving labor.can use more than 10 years.welcome to visit our factories. With strong technology development and production capacity,the company covers and area of 30000square meters,2000 square meters standard workshop,1500square meters office room.our equipment-"SUPERHERDSMAN"brand is new generation standardization chicken breeding equipment with characterized stable and advanced property.and the main parts such as auger and feed sensor are imported from develop countries. Electronic galvanized layer
chicken farm equipment
It is high density raising nurse resources and space. The centralized management, saves the energy, reduces the birds and beasts sickness formation rate. Tallies international raises chickens the equipment standard general.
Chicken farm equipment
Material: electronic galvanizaed steel wire We supplied series service are from site selection,chicken house design,equipment installation,to after-sale service etc.in a word,you will have no any worries for chicken breeding.our company is devoted to provide top quality equipment and service with the aim of producing frist -class equipments and becoming the expert of poultry equipment.