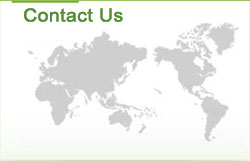 Foreign trade Dept(Shijiazhuang Division)
Tel :0086-311-83030616 to turn 806
     0086-311-83030616 to turn 808
Fax :0086-311-83030616 to turn 805
Email:
sell@innaer.cn
Address:Shijiazhuang city ,Hebei ,China.
Company News
Specifications of Baby Chicken Cage
Specifications of Baby Chicken Cage: The total height of the cage is about 1.7m, the height of the cage legs is 10~15cm, the length of each single cage is 70~100cm, the cage height is 30~40cm, and the cage depth is 40~50cm. Generally, 3~4 layers of overlapping cage are used. The mesh is generally rectangular or square, the bottom mesh aperture is 1.25 cm 1.25 cm, and the side mesh and top mesh aperture are 2.5 × 2.5 cm. The cage door is set in the front, and the cage door gap can be adjusted to 2~3cm. Each cage can hold about 30 chickens.