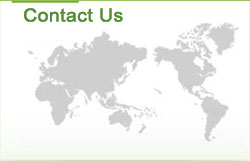 Foreign trade Dept(Shijiazhuang Division)
Tel :0086-311-83030616 to turn 806
     0086-311-83030616 to turn 808
Fax :0086-311-83030616 to turn 805
Email:
sell@innaer.cn
Address:Shijiazhuang city ,Hebei ,China.
Company News
Chicken Wire Animal Cage We Can Sold
chicken wire animal cage
is also named poultry netting or hexagonal wire netting. It is commonly used to fence poultry livestock. According to the materials, chicken wire mesh comes in four types: galvanized wire chicken mesh, stainless steel wire netting, PVC coated green wire netting and brass chicken fence. Materials: mild steel wire, stainless steel wire, vinyl coated wire and galvanized wire. Vinyl coated chicken wire mesh has a long life. The thick coating is tightly bonded to the wire and extremely resistant to cracking, chipping and weathering. In construction, chicken wire animal cage is used as a matrix to hold cement or plaster, in a process known as stuccoing. Concrete reinforced with chicken wire yields ferrocement, a versatile construction material. It can also be used as a security measure in musical venues to protect the musicians from things being thrown, as seen in the 1980 film The Blues Brothers.
chicken wire animal cage
categories: Light Hexagonal, heavy hexagonal wire mesh, PVC coated hexagonal wire mesh, galvanized hexagonal wire mesh. Features of chicken wire: Robust construction, the surface smooth, with a good anti-corrosion, anti-oxidation characteristics. We would recomend that for standard chicken applications, the 600mm wide or 900mm product is ideal. Other applications for hexagonal metal wire mesh includes: