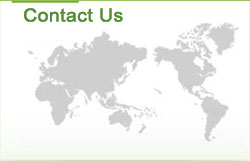 Foreign trade Dept(Shijiazhuang Division)
Tel :0086-311-83030616 to turn 806
     0086-311-83030616 to turn 808
Fax :0086-311-83030616 to turn 805
Email:
sell@innaer.cn
Address:Shijiazhuang city ,Hebei ,China.
Company News
Hen Cage China Supplier
Our principle is"To accomplish our customers' goals with honor and dignity. We firmly Believe that, with the spirit of consistent pursuit of technological development and good Quality, we shall provide you not only with exquisite products but also more valueadded Service, according to our professional knowledge and design of chicken products for the Customers. All
hen cage
under one roof at un compromised degree of quality and precise supply. In order to provide our customers with the highest quality service possible, we have created a broad range of services. SILVER STAR will help you with everything including complete farm furnishing, onsite service and support, and reordering any part you need. Our employees are friendly, helpful, and intellegent to help solve your problem in as little time as possible. We are constantly updating this site as we strive to meet the needs of our customers. Thank you for visiting, and we hope you come back soon! Welcomes clients all over the world to visit us. We are looking forward to establishing long-term business relationships with you. Jinfeng will offer you the Best Service.