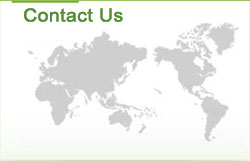 Foreign trade Dept(Shijiazhuang Division)
Tel :0086-311-83030616 to turn 806
     0086-311-83030616 to turn 808
Fax :0086-311-83030616 to turn 805
Email:
sell@innaer.cn
Address:Shijiazhuang city ,Hebei ,China.
Company News
We Can Supply Cheap Rabbit Cage
There are many cheap
rabbit cage
and hutches available for sale, in addition to higher end ones that provide great protection and space for rabbits. Unfortunately, most of the cages out there are smaller ones, and aren't too comfortable for your little bunny. Choose a cage that comes with a proper litter box. Some rabbit cage have litter boxes attached to the bottom that you can simply slide out and clean. These types of cages often come with wired floors, so make sure to accommodate both her needs for comfort and a solid ground for reclining. If you can't find a
rabbit cage
that suits your needs, consider building one yourself. There are materials you can purchase from hardware stores that will allow you to build your own rabbit cage, making for an excellent shelter that gives your pet everything he or she needs. You can find a TON of different styles of rabbit cage, both commercially constructed and homemade, both here and on the web.We'll link you to our World of Raising Rabbits cage-building e-books, where you'll find 3 different sets of plans: plans for pet owners, plans for show rabbit and agricultural rabbit housing, and a third set that contains ALL our plans.