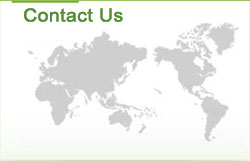 Foreign trade Dept(Shijiazhuang Division)
Tel :0086-311-83030616 to turn 806
     0086-311-83030616 to turn 808
Fax :0086-311-83030616 to turn 805
Email:
sell@innaer.cn
Address:Shijiazhuang city ,Hebei ,China.
Company News
Poultry Farm Equipment For Broiler Chicken System
Poultry farm equipment
for broiler chicken system is an modern and effective poultry equipment, now are widly used in the world, using this equipment, not only you can save much time, many labor cost, but also can increase the chicken surviving rate. in a word, you can increase much profit for your investment our company entered into this business , now we already got big success in our local market, we started to develop the international markets, we established long term business relationship with some big trading company from all over the world, our export volume can up to usd8 million in a year. We were the first to produce the small 'inclusive package deal' which involved not only supplying the poultry, but also the
poultry farm equipment
and expertise at a discounted price. In addition to providing poultry supplies and poultry equipment for commercial producers, full consultation on all aspects of poultry farming are given to any prospective buyers. This means that the smaller customer (buying on average 4 – 6 chickens) is well looked after, and we still offer friendly practical advice if a problem occurs, no matter how small. We have our own range of red mite and poultry louse treatments for internal and external applications. We also stock incubators, brooders and disinfectants and are licensed to sell poultry wormers.