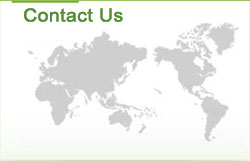 Foreign trade Dept(Shijiazhuang Division)
Tel :0086-311-83030616 to turn 806
     0086-311-83030616 to turn 808
Fax :0086-311-83030616 to turn 805
Email:
sell@innaer.cn
Address:Shijiazhuang city ,Hebei ,China.
Company News
Egg Cages Feature
This is the simplest thing you can do to help the hens that
egg cages
. Free-range hens have access to the outdoors and are not confined in cages. Hens in barn systems are also free from cages, but do not have access to the outdoors. Shopping egg cages The assurance schemes at-a-glance. For more detail, download the guide. The cheapest eggs are usually from cage systems. Use of the barren battery cage was banned in European Member States from 1st January 2012. Many countries are still not compliant and the use of the 'enriched' cage is still permitted. Cages confine hens, providing little three dimensional space and limiting the hens' ability to carry out natural behaviours such as walking, wing flapping, dustbathing, perching and nesting. They are never allowed outside and do not see natural light.
Egg cages Feature:
Our automatical chicken cage made from high anti-corrosive material, such as hot galvanized steel which give a guarantee in long durability,this product has good corrosion resistance effects. About the surface treatment,we think the hot-galvanized is better,because according to you environment,in a high temperature, the hot-galvanized product can make use of structure,also it has characters of corrosion resistance,heat resistance and good processability.also we have other materials about the product. Design:According to our experience, the required distance between one row of cages and the next at the corridor is about two people'distance,and the height of the house should be 3 meters.
Egg cages
Category:
1) Hot-dipped galvanized cage,electro galvanized shelf 2) The cage and shelf are all Hot-dipped galvanized 3) Plastic coated cage If you are interested in our products please don't hesitate to contact me.