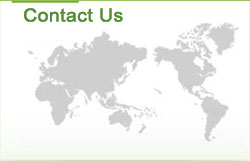 Foreign trade Dept(Shijiazhuang Division)
Tel :0086-311-83030616 to turn 806
     0086-311-83030616 to turn 808
Fax :0086-311-83030616 to turn 805
Email:
sell@innaer.cn
Address:Shijiazhuang city ,Hebei ,China.
Company News
More Chicken Coops for Sale
More
Chicken Coops for Sale
Typical Designs: Chicken runs are often attached to chicken coops. When weather or predators burden your flock from roaming freely, a chicken run allows birds to move freely in a protected outdoor vicinity. A 3 to 6 square feet of run/space per bird, is sufficient, however more is always better. Features: Chicken coops must always provide basic shelter and protection with a sturdy floor, strong walls, a solid roof and doors, plus windows or a method of ventilation. All chicken coops must present nest boxes and a roost. Some chicken coops feature feeders and waterers inside the coop. Poultry keepers who feed outdoors or by hand may not designate space for feeders or waterers within the coop itself. Many chicken coops provide ramps for the hens to access their nests, the coop itself, or an array of other features within the chicken coop. The roost is a straight solid bar within the chicken coop where chickens typically decide to sleep at night. The roost replicates a tree branch that your birds would instinctively want to perch on at night. You should aim to provide 12 inches of roost per bird, and secure the roost bar as high off the ground as your chicken coop allows. It's not recommended to put the roost bar above feeders and waterers or open top nests since there runs the risk of a high frequency in roost droppings.To learn more about our large chicken coops for sale visit the Our Coops page. We supply
Chicken Coops for Sale
,contact me if there was any assistance needed,the sales team will response you at the earlist time.