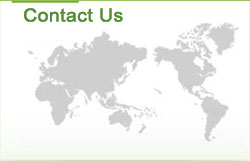 Foreign trade Dept(Shijiazhuang Division)
Tel :0086-311-83030616 to turn 806
     0086-311-83030616 to turn 808
Fax :0086-311-83030616 to turn 805
Email:
sell@innaer.cn
Address:Shijiazhuang city ,Hebei ,China.
Company News
Pigeon Breeding Cage for sale
Pigeon Breeding Cage for sale Material:low carbon steel wire,ss wire,PVC coated wire,etc. Size: 2m*0.55m*1.5m Specification:3-layer type,12 positions. Pigeon breeding cage accessories:feeding trough,water trough,sand cup,nest,water box,water pipe,three direct pipe, Manure panel ,the nails and pliers. Characteristics:It is solid and used for many years, a beautiful appearance, easily handle, and save the room. Simple, convenient, clear and prevent the spread of disease, save your energy and protective equipment for farmers to create effective. We can supply pigeon breeding cage which is of good quality. The system includes drinker system, feeder system, and clear dung system. What's more, we can design the system according to the customer's requirement, or if our customer can provide us some data of their barton, we are sure we can design it for our customers and make our customers satisfied. Our wrought iron pigeon breeding cage are all handmade .pleasing in appearance, quality assurance, and have a best price . we are now looking forward to establishing a long term business relationship with the customers form all over the world based on mutual benefits. We are ready to go to work with you . pls feel free to contact us . welcome to visit our factory at any time .