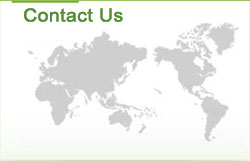 Foreign trade Dept(Shijiazhuang Division)
Tel :0086-311-83030616 to turn 806
     0086-311-83030616 to turn 808
Fax :0086-311-83030616 to turn 805
Email:
sell@innaer.cn
Address:Shijiazhuang city ,Hebei ,China.
Company News
Chicken Egg Layer Cages For Sale
Chicken egg layer cages
(manufacturer) 1. Material: Low carbon steel wire,stainless steel wire. 2. Surface treatment: Electro galvanized or hot galvanized . 3. Specialty: Easy to assemble. Feeding and easy management, save the space, effectively prevent infectious diseases, and increase the survival rate. 4. Type: A type and H type 5. Each cage accessories: drinking water, feeding trough, cage frame, PVC pipe, clip etc. 6. If there are special specifications, also can be customized to sample.
Chicken egg layer cages
Advantage 1 National standard material cages 2 Good elasticity 3 Deformation 4 Lifelong does not sag 5 The cage does not rust within years ,the service life can reach more than 6 years 6 Science cage design 7 Effective to reduce the fatigue of chicken in the cage 8 reasonable space layout