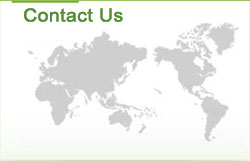 Foreign trade Dept(Shijiazhuang Division)
Tel :0086-311-83030616 to turn 806
     0086-311-83030616 to turn 808
Fax :0086-311-83030616 to turn 805
Email:
sell@innaer.cn
Address:Shijiazhuang city ,Hebei ,China.
Company News
Poultry farm equipment for sale
poultry farm equipment
is an modern and effective poultry equipment, now are widly used in the world, using this equipment, not only you can save much time, many labor cost, but also can increase the chicken surviving rate. in a word, you can increase much profit for your investment our company entered into this business since 1990, now we already got big success in our local market, from 2009, we started to develop the international markets, we established long term business relationship with some big trading company from all over the world, our export volume can up to usd8 million in a year. main feeding system is a complete set of automatic feed conveying system, including a material conveying pipe, silo or manual hopper, auger, drive motor and a material level sensor. main feed line is mainly used to deliver feed from silo to the hopper in the poultry house. there is one feed sensor at the end of main feed line, which can control the drive motor on and off to realize automatically feeding . It's effective tool for cooling, damping, dedusting and disinfecting the house.(the temperature is quickly reduced by 3-8 degrees centigrade within a few minutes)In some tropical zone, the farmers are inclined to use curtain instead of real walls(open farm),they will not use big fan accordingly. Our curtain have two kinds for your choice, manual operated one and motorized one. we have high quality
poultry farm equipment
for sale,if you need,pls contact us.