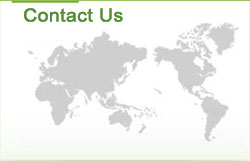 Foreign trade Dept(Shijiazhuang Division)
Tel :0086-311-83030616 to turn 806
     0086-311-83030616 to turn 808
Fax :0086-311-83030616 to turn 805
Email:
sell@innaer.cn
Address:Shijiazhuang city ,Hebei ,China.
Company News
we can supply egg cages
egg cages
Feature: Our automatical chicken cage made from high anti-corrosive material, such as hot galvanized steel which give a guarantee in long durability,this product has good corrosion resistance effects. About the surface treatment,we think the hot-galvanized is better,because according to you environment,in a high temperature, the hot-galvanized product can make use of structure,also it has characters of corrosion resistance,heat resistance and good processability.also we have other materials about the product. Design:According to our experience, the required distance between one row of cages and the next at the corridor is about two people'distance,and the height of the house should be 3 meters.
egg cages
Specification 1. Professional Factory in 18 Years Experience 2. Monthly Production Capability: 20 x 40HQ 3. Enable To Provide 1 x 20FT Container With Over 10 Models 4. Customize Is Warmly Welcomed. 5. Products Popularly Delivered To Europe, North America, Australia Etc.