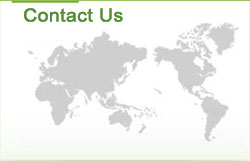 Foreign trade Dept(Shijiazhuang Division)
Tel :0086-311-83030616 to turn 806
     0086-311-83030616 to turn 808
Fax :0086-311-83030616 to turn 805
Email:
sell@innaer.cn
Address:Shijiazhuang city ,Hebei ,China.
Company News
poultry layer cage-we supply poultry layer cage
poultry layer cage
1.automated controlled system 2.cage for egg chicken, layer chicken 3.automatic drink system national standard material cages, good elasticity, deformation, life does not sag. With a perfect double-dip galvanizing, the cages do not rust within a few years, the service life can reach more than 12 years. Science cage design, and effective to reduce the fatigue of chicken in a cage, increase egg production. Reasonable space layout, so the chicken in a cage accident mortality rate was 0, egg breakage rate is 0. We are professional manufacturer in
poultry layer cage
in China. many years domestic operating experience, professional technical support, high standard production facilities and strict raw material control, all of these proves that we are the top and preferred supplier you will choose. Anping Couty Innaer Wire Mesh Manufacturing Co., Ltd is a collection of wire mesh research and development production, production, sales and after-sales service as one of the comprehensive metal products manufacturing company.