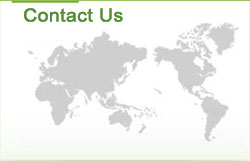 Foreign trade Dept(Shijiazhuang Division)
Tel :0086-311-83030616 to turn 806
     0086-311-83030616 to turn 808
Fax :0086-311-83030616 to turn 805
Email:
sell@innaer.cn
Address:Shijiazhuang city ,Hebei ,China.
Company News
Where is the best chickens cages
Common specifications of
chickens cages
:1) three tier with 9 cells: 180cm x 60cm x150cm. 150cm x 50cm x120cm2) three tier with 12 cells: 200cm x 60cm x 150cmNecessary accessories are waterer, feed box, dung plateMaterial: galvanized steel wire, or PVC steel wire
chicken cages
Feature: Our automatical chicken cage made from high anti-corrosive material, such as hot galvanized steel which give a guarantee in long durability,this product has good corrosion resistance effects. About the surface treatment,we think the hot-galvanized is better,because according to you environment,in a high temperature, the hot-galvanized product can make use of structure,also it has characters of corrosion resistance,heat resistance and good processability.also we have other materials about the product.