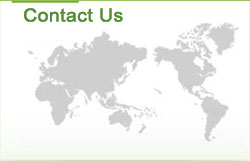 Foreign trade Dept(Shijiazhuang Division)
Tel :0086-311-83030616 to turn 806
     0086-311-83030616 to turn 808
Fax :0086-311-83030616 to turn 805
Email:
sell@innaer.cn
Address:Shijiazhuang city ,Hebei ,China.
Company News
what is poultry farming
Intensive and alternative poultry farming
According to the Worldwatch Institute, 74 percent of the world's poultry meat, and 68 percent of eggs are produced in ways that are described as 'intensive'.[2] One alternative to intensive poultry farming is free-range farming using lower stocking densities. all seasons at a lower cost than free-range production.Poultry producers routinely use nationally approved medications, such as antibiotics, in feed or drinking water, to treat disease or to prevent disease outbreaks. Some FDA-approved medications are also approved for improved feed utilization.

Egg-laying chickens - husbandry systems

Commercial hens usually begin laying eggs at 16–20 weeks of age, although production gradually declines soon after from approximately 25 weeks of age.[3] This means that in many countries, by approximately 72 weeks of age, flocks are considered economically unviable and are slaughtered after approximately 12 months of egg production,[4] although chickens will naturally live for 6 or more years. In some countries, hens are force moulted to re-invigorate egg-laying.

Environmental conditions are often automatically controlled in egg-laying systems. For example, the duration of the light phase is initially increased to prompt the beginning of egg-laying at 16–20 weeks of age and then mimics summer daylength which stimulates the hens to continue laying all year round; normally, egg production occurs only in the warmer months. Some commercial breeds of hen can produce over 300 eggs a year. Critics argue that year-round egg production stresses the birds more than normal seasonal production.