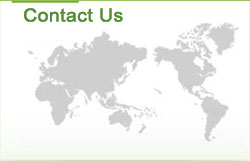 Foreign trade Dept(Shijiazhuang Division)
Tel :0086-311-83030616 to turn 806
     0086-311-83030616 to turn 808
Fax :0086-311-83030616 to turn 805
Email:
sell@innaer.cn
Address:Shijiazhuang city ,Hebei ,China.
Company News
How to Remove Manure From a Baby Chicken
How to Remove Manure From a Baby Chicken
When a baby chicken deficates, the manure can adhere to the down around its vent. This manure must be removed or the baby chick can die. "Pasty butt" happens when baby chicks don't get enough water, are stressed out, get too cold or live in unhealthy conditions. If you notice that a number of your chicks suffer from this condition, you need to cause-correct the problem. Keep a vigilant eye on your chicks several times a day to catch this problem before it becomes life-threatening. You'll be able to see the manure buildup around or on the baby chick's backside.

(1).Cradle the baby chicken in your hand so that its head sticks between your thumb and index finger. Its feet should be in the palm of your hand with your other fingers holding it in place. Don't hold the chick too tight or it might suffocate.

(2).Place the chick's backside beneath a sink faucet of warm, running water for a few minutes to soften the manure.

(3).Pinch the softened manure between the fingers of your free hand to break it up, then wash it from the chick's backside. Continue this process until all of the manure has been removed.

(4).Dry the down on the chick's backside with a paper towel and return it to the brooder.
chicken layer cage: http://www.poultry-cage.com/?Product256/111.html