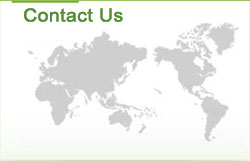 Foreign trade Dept(Shijiazhuang Division)
Tel :0086-311-83030616 to turn 806
     0086-311-83030616 to turn 808
Fax :0086-311-83030616 to turn 805
Email:
sell@innaer.cn
Address:Shijiazhuang city ,Hebei ,China.
Company News
Chicken Coops
Chicken Coops
Chicken coops come in all shapes and sizes. You can build a chalet or use an old garden shed – chickens don't really care! What they do care about is being out of the wind, being somewhat warm in winter and being fed and watered.

The best chicken coop designs also have to keep predators out. Predators include weasels, racoons, hawks, eagles and other large birds of prey.

A chicken coop needs to be easy to clean especially if you are in a city area where the smell might affect the neighbors barbeque (no they aren't having chicken!) Having an area for the nesting boxes that is easy to access is also helpful. You will be getting eggs everyday so make sure you can get them out without too much hassle.

Our first chicken coop was just an old play shed for kids that we put chicken wire around the windows and openings along the roof edge. You might also have to dig a trench below a coop and place wire or concrete or something below the dirt to keep predators from digging and getting under and into the chicken coop.
Chicken cage chicken coop: http://www.poultry-cage.com/?Product256/111.html