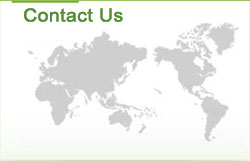 Foreign trade Dept(Shijiazhuang Division)
Tel :0086-311-83030616 to turn 806
     0086-311-83030616 to turn 808
Fax :0086-311-83030616 to turn 805
Email:
sell@innaer.cn
Address:Shijiazhuang city ,Hebei ,China.
Company News
The Egg Layer Chicken
The Egg Layer Chicken
The Egg Layer Chickens will lay about 1 egg every 1-2 days. It makes for a lot of eggs if you have 3-4 girls.

Feed/water:
Layer feed, kitchen table scraps- fruits, veggies, grain products (OK so they will eat just about anything – I saw one of our girls eating a dead mouse, slugs and they love the compost pile especially their own egg shells.) They love fish leftovers, soybeans, kelp (off the beach), yard clippings and just about anything really. They are carnivorous. They will also eat their own eggshells, which are a good source of calcium. Some foods to avoid giving to your chickens are chocolate, beans, potato peels, large amounts of salt.
Buy a big self-feeding container that holds about 3 gallons of food. That way you don't have to feed them every day. They will need to have calcium supplemented in the form of oyster shells, which you should be able to find at the feed store.
Buy a big watering container that has water storage (3-5 gallons) and a regulating system so you will only have to fill the water once a week or so. If the water in the trough area starts looking bad, you can just dump that out and let the water refill the trough without refilling the whole thing.

Housing:
Nesting boxes – approximately 12″x12 "x14″ deep. The boxes may be at ground level or about waist high or whatever is most convenient for egg collection. 1 box is needed per 4 hens. They like to share and will take turns waiting for the box to be free even if there are other boxes available. The boxes may need to be lined with newspaper of some softer material. You need to also put a nesting material like straw or hay. (We use scraps of hay leftover from the horses). Eggs may break if they hit the bottom of the box or nest. The boxes can be made out of anything really. Wood, a crate on its side, a large bowl! Old milk crates work great! You can experiment with what you have around first to see what they will go in. The nesting boxes can be left at ground level for regular size chickens. Bantys usually like their nests higher in the coop. I like to have the nests off the ground just to keep the shavings and manure out of the nests. I did see one coop on the Seattle City Chickens Tour that just had a large bowl placed on the floor.

Care:
Feed and water as needed. They become stressed out if the food or water runs out and may stop laying as a result. Keeping the coop clean keeps down the chance of disease and illness.

They need a cool breeze in the summer. If it snows in your area in the winter, they may need additional heat. Water may freeze in winter. If it doesn't thaw out during the day, they may not be happy. You can buy a water heater unit. I just made sure to break up the ice the few days that it was that cold.
Layer cage: http://www.poultry-cage.com/?Product256/111.html