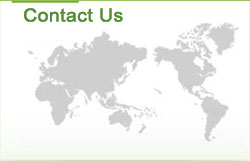 Foreign trade Dept(Shijiazhuang Division)
Tel :0086-311-83030616 to turn 806
     0086-311-83030616 to turn 808
Fax :0086-311-83030616 to turn 805
Email:
sell@innaer.cn
Address:Shijiazhuang city ,Hebei ,China.
Company News
Fully automatic chicken cage system
Wire mesh cage surface treatment
electrogalvanize:
1. Surface smooth,and bright,, zinc coating:20-30g/m2
2.It is easy to rust, But after the rust does not affect use, service life:8-10 years
Hot galvanized,Zinc coat : :More than500g/m2
1.surface zinc is thick, can reach about 500g/m2, don't easy to rust
2.the surface have zinc knot, not smooth, service life:20-25 years
Advantages of manure removal system
1.Transporting the chicken manure to the truck directly, ensure good environment of the chicken house.
2.Hot-dipped galvanized scraper blade,the durability is 15-20 years,never go rustiness.
3.The material of the conveyer belt is import corrosion protection PU/PE/silica gel,no transformation.

Advantages of Ventilation and cooling system
1.The cooling pad and fans consist of the ventilation and cooling system,make the temperature about 20-27°C all the year round.

2.Fully automatic electric control,the runing of the fans are according to the temperature within the chicken house.When the temperature is higher than about 30°C in summer,all the fans will run itself.And when the temperature is lower than about 20°C,the fans will stop,leaving only two fans for ventilation.As the temperature raising,the quantity of running funs will change automaticlly,and the limited temperture can be set by yourself.
3.The air holes help to ventilate in winter,and all the cooling pad and fans can be shut off. 4.The cooling pad is make of high quality paper,it's very durable and Corrosion resistance.
5.Stainess steel fans with high quality.
If you want to further understanding of the product, please contact me.
If you are interested in our products, please contact me.
Email :
sell9@innaer.cn
MS.jing