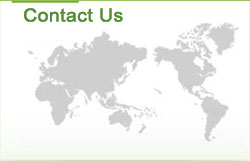 Foreign trade Dept(Shijiazhuang Division)
Tel :0086-311-83030616 to turn 806
     0086-311-83030616 to turn 808
Fax :0086-311-83030616 to turn 805
Email:
sell@innaer.cn
Address:Shijiazhuang city ,Hebei ,China.
Company News
Quail cage
Quail cage
⑴Materia:: Low carbon steel wire
⑵Surface treatment: Electro galvanize or hot galvanize ⑶Specialty: Easy to assemble. Feeding and easy management, save the space, effectively prevent infectious diseases, and increase the survival rate ⑷Scalability: can be adjusted according to the size, can add automatic drinking water system, also available for one layer or layers adjustment. ⑸It can can have automatic water system,feeding system and so on.
The above information provided by Anping County Innaer Wire Mesh Manufacturing Co.,ltd------Innaer poultry cages factory.
Web:www.poultry-cage.com .www.innaer.cn, www.innaer.com
Quail Cage: http://www.poultry-cage.com/?Product272/174.html