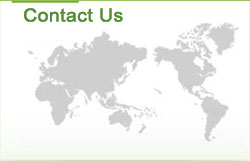 Foreign trade Dept(Shijiazhuang Division)
Tel :0086-311-83030616 to turn 806
     0086-311-83030616 to turn 808
Fax :0086-311-83030616 to turn 805
Email:
sell@innaer.cn
Address:Shijiazhuang city ,Hebei ,China.
Company News
Advantages of broiler cage in raising broilers
The main advantages of broiler cage in raising broilers are: 1. High degree of automation: automatic feeding, drinking, defecation, wet curtain cooling, centralized management, automatic control, energy saving, improving labor productivity, reducing artificial feeding costs, and greatly improving the breeding efficiency of farmers. 2. The chicken herd has good epidemic prevention and effective prevention of infectious diseases: the chicken does not contact with feces, which can make the chicken grow more healthily, provide a clean and comfortable growth environment for the chicken, and greatly advance the meat production time. 3. Save space and improve feeding density: the broiler cage density is more than 3 times higher than the normal density. 4. Saving breeding feed: raising chickens in the broiler cage can save a lot of breeding feed. If chickens are raised in the broiler cage, they will have less exercise, less energy consumption and less waste of material. The data shows that the broiler cage can effectively save more than 25% of the breeding cost. 5. Ruggedness and durability: the complete set of broiler cage Broiler Raising equipment uses the hot-dip galvanizing process, which is corrosion-resistant and aging resistant, and its service life can be as long as 15~20 years.