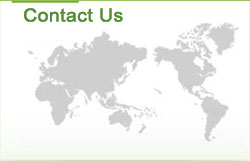 Foreign trade Dept(Shijiazhuang Division)
Tel :0086-311-83030616 to turn 806
     0086-311-83030616 to turn 808
Fax :0086-311-83030616 to turn 805
Email:
sell@innaer.cn
Address:Shijiazhuang city ,Hebei ,China.
Company News
Chicken Cage Best Quality
Anping County Innaer is the pioneer and specialist in China poultry equipment manufacture. We are now a large manufacturer for the poultry cages and coupled automatic equipment including the automatic feeding & drinking system, chicken cage for layer broiler, egg-collection system, chicken manure removal system, chicken house environmental control system.
Chicken Cage
feature: our automatical chicken cage made from high anti-corrosive material, such as hot galvanized steel which give a guarantee in long durability,this product has good corrosion resistance effects. about the surface treatment,we think the hot-galvanized is better,because according to you environment,in a high temperature, the hot-galvanized product can make use of structure,also it has characters of corrosion resistance,heat resistance and good processability.also we have other materials about the product. Chicken Cage design: according to our experience, the required distance between one row of cages and the next at the corridor is about two people'distance,and the height of the house should be 3 meters. category: 1) hot-dipped galvanized cage,electro galvanized shelf 2) the cage and shelf are all hot-dipped galvanized 3) plastic coated cage We always insist on our development policy of " clients first"and take the " producing the highly efficient poultry equipment " as our development purposes and gains since we establish in 1998.
chicken cage
for layer broiler, Our A type Chicken Cage are of scientific design, solid structure and simple installation,therefor they are very popular for open house in tropics countries of Africa, Middle East, Southeast Asia. The H type system are more popular for close house in CIS, South America and CIS countries, China(Mainland). We wholeheartedly welcome customers from at home and abroad to contact us with detailed inquiries. Furthermore, we also look forward to receiving your customized requirements or offers of technical cooperation. We are ready to provide all buyers with high quality wire meshes and timely services.