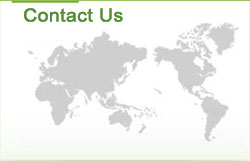 Foreign trade Dept(Shijiazhuang Division)
Tel :0086-311-83030616 to turn 806
     0086-311-83030616 to turn 808
Fax :0086-311-83030616 to turn 805
Email:
sell@innaer.cn
Address:Shijiazhuang city ,Hebei ,China.
Company News
cage for chicken for sale
cage for chicken
Advantages: 1: High density raising nurse resource and space 2: The centralized management, saves the energy and labor 3: Reduce the birds sickness and death rate 4: Design to conform to the international standards 5: Certificated by ISO9001
cage for chicken
Technology Descriptions : 1.Cage Frame System Materials: Q235ASteel for the Cages Frame Systems 2.Feed Troughs:made of PVC and different Dimension design according clients'needs.or made by 1.0--1.20mm hot galvanized steel sheets with round edge for convenient cleaning,solid and durable design. Surface Treatment of
cage for chicken
electro galvanized (also named cold galvanized), Using the electrolysis,during the process will form a layer uniformity and good combination metal or alloy sedimentary that covering the metal wire cages, Surface zinc coated is thin, can rach about 10-20g/m2,easy to get rust. but the sureface is smooth and cost lower. hot dip galvanized: make the solid zinc melting into liquid, then put the derusting metal cages into the 500°c melting liquid zinc, then the metal cage sureface will attach the zinc. Surface zinc coated is thick, can rach about 500g/m2,hard to get rust. but the sureface is not smooth. PVC coated : Can be coated into any color as you like.