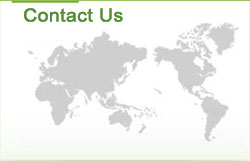 Foreign trade Dept(Shijiazhuang Division)
Tel :0086-311-83030616 to turn 806
     0086-311-83030616 to turn 808
Fax :0086-311-83030616 to turn 805
Email:
sell@innaer.cn
Address:Shijiazhuang city ,Hebei ,China.
Company News
Poultry farm equipment SUPPLIER
Poultry farm equipment
for broiler chicken system is an modern and effective poultry equipment, now are widly used in the world, using this equipment, not only you can save much time, many labor cost, but also can increase the chicken surviving rate. in a word, you can increase much profit for your investment our company entered into this business, now we already got big success in our local market, from 2009, we started to develop the international markets, we established long term business relationship with some big trading company from all over the world, our export volume can up to usd8 million in a year. Main feeding system is a complete set of automatic feeding system, included a material conveying pipe, silo, auger, drive motor and a material level sensor. Nipple drinking system consists of a water line front-end module, a water pipe, a suspension lifting device, an anti-perching device, a hang piece, nipples, cups and a pressure regulator. Goldenest offers you the best state-of-the-art technology and a modular design. The "Turn-Key" solution consists of a package of professional services for your new modern integrated Poultry farm project. A top down planning methodology is used based on the need for a balanced and cost-efficient production farm that takes into account the potential for future expansion. Equipment List: 1. Feed filling system 2. Broiler Pan Feeding Line System 3. Chicken Nipple Drinking Line System 4. Ventilation fan system 5. Cooling pad system 6. Air inlet Window system 7. Environment control system 8. Plastic slats floor system To get further information about our
poultry farm equipment
or services, you can contact us via telephone, email or by visiting us in person. Please note that we also take orders through our online store.