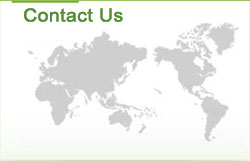 Foreign trade Dept(Shijiazhuang Division)
Tel :0086-311-83030616 to turn 806
     0086-311-83030616 to turn 808
Fax :0086-311-83030616 to turn 805
Email:
sell@innaer.cn
Address:Shijiazhuang city ,Hebei ,China.
Company News
hens cage introduction
hens cage
Characters: 1. Automated controlled system 2. High rearing efficiency 3. Designed for rearing and growing 4. Floor saving and cost efficient 5. Easy maintenance and operation 6. Hot galvanized,anti-corrosive,long durability
hens cage
Material: galvanized wire, the wire surface smooth, lacerations and scratches, and maintain a permanent high hardness and high elasticity than the other wire to improve life for more than three years.
hens cage
Introduction material : low carbon steel wire ,galvanized iron wire ,cold drawning wire etc. surface : durable , elegant surface with bright finished advantages : it is easy to apply ,and also saves space . use: mainly usd for chickens ,hens and layers etc .
hens cage
Advantages: high-density rearing economical use of land, about 50% than to save land of backyard farming. Centralized management to conserve energy and resources, to reduce the incidence of poultry diseases, the unique design of the kennel, and effectively prevent the shaking up and down the waste feed, chicken feed head. Can be adjusted as appropriate according to the size of the venue, the installation of automatic watering system.