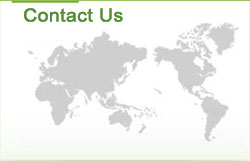 Foreign trade Dept(Shijiazhuang Division)
Tel :0086-311-83030616 to turn 806
     0086-311-83030616 to turn 808
Fax :0086-311-83030616 to turn 805
Email:
sell@innaer.cn
Address:Shijiazhuang city ,Hebei ,China.
Company News
what is poultry farming Battery cage
Battery cage
Hens in a
battery cage
system
The majority of hens in many countries are reared in
battery cages
, although the European Union Council Directive 1999/74/EC[12] has banned the conventional battery cage in EU states from January 2012. These are small cages, usually made of metal in modern systems, housing 3 to 8 hens. The walls are made of either solid metal or mesh, and the floor is sloped wire mesh to allow the faeces to drop through and eggs to roll onto an egg-collecting conveyor belt. Water is usually provided by overhead nipple systems, and food in a trough along the front of the cage replenished at regular intervals by a mechanical chain. The cages are arranged in long rows as multiple tiers, often with cages back-to-back (hence the term 'battery cage'). Within a single shed, there may be several floors containg battery cages meaning that a single shed may contain many tens of thousands of hens. Light intensity is often kept low (e.g. 10 lux) to reduce feather pecking and vent pecking. Benefits of battery cages include easier care for the birds, floor eggs which are expensive to collect are eliminated, eggs are cleaner, capture at the end of lay is expedited, generally less feed is required to produce eggs, broodiness is eliminated, more hens may be housed in a given house floor space, internal parasites are more easily treated, and labor requirements are generally much reduced.
In farms using cages for egg production, there are more birds per unit area; this allows for greater productivity and lower food costs.[13] Floor space ranges upwards from 300 cm2 per hen. EU standards in 2003 called for at least 550 cm2 per hen.[14] In the US, the current recommendation by the United Egg Producers is 67 to 86 in2 (430 to 560 cm2) per bird.[15] The space available to battery hens has often been described as less than the size of a piece of A4 paper.[16] Animal welfare scientists have been critical of battery cages because they do not provide hens with sufficient space to stand, walk, flap their wings, perch, or make a nest, and it is widely considered that hens suffer through boredom and frustration through being unable to perform these behaviours.[17] This can lead to a wide range of abnormal behaviours, some of which are injurious to the
hens
or their cagemates.