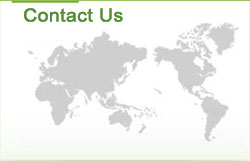 Foreign trade Dept(Shijiazhuang Division)
Tel :0086-311-83030616 to turn 806
     0086-311-83030616 to turn 808
Fax :0086-311-83030616 to turn 805
Email:
sell@innaer.cn
Address:Shijiazhuang city ,Hebei ,China.
Company News
Laying House for chickens
The birds are then moved to broiler breeder laying houses or production barns. The birds are typically placed into crates, and transported by truck to a separate facility. Males and females are raised together at this point. Outwardly the laying house will resemble the rearing house. Inside, about one-half of the floor might consist of raised 'slats.' During the production run, manure will drop through the slats and accumulate in the pit underneath the slats. The birds are not generally caged, especially since the roosters must mate with the hens to fertilize the eggs. Nests are provided for laying hens. Both automatic and manual (example) nesting systems exist. Manual nests are usually stuffed with straw or shavings and eggs are hand-collected. Automatic systems usually have a plastic carpet lining, with an belt for egg collection. Careful layout and attention to bird behavior is required to avoid 'floor eggs'.

Depending on breed, egg production starts at 24–26 weeks of age. Production percentage (daily eggs per hen) climbs rapidly to a peak of 80–85% at 29–32 weeks, and then gradually declines with age. Hatchability tends to peak (at perhaps 90%) somewhat later than production at 34–36 weeks. Overall flock production will decline as mortality reduces the size of the flock.

When the rooster mates with the hen, sperm enter the hen's oviduct and are stored within sperm storage glands. These glands can store more than half a million sperm, and sperm can remain viable for up to 3 weeks. However, a hen will have maximum fertility for only about 3 to 4 days after one mating. Therefore, the male-to-female ratio in a flock must be enough to ensure mating of every hen every 3 days or so. To maintain fertility, younger roosters may be introduced as the flock ages.

Eggs are collected a minimum of twice a day, and usually more frequently. Cracked or dirty eggs are separated, as they are not suitable for hatching. Undersized, over-sized or double-yolk eggs are also unsuitable. The eggs might be disinfected by fumigation, are packed in 'flats' or trays, placed in wheeled trolleys, and stored in a cool (15-18C) climate-controlled area. The egg packing room and storage rooms are kept segrated to reduce contamination. The trolleys are delivered by truck to a hatchery perhaps twice a week.

At the end of the production cycle, the birds are called "spent fowl". Disposal of spent fowl may be a problem as consumer demand for them is poor.
Layer cage: http://www.poultry-cage.com/?Product256/111.html