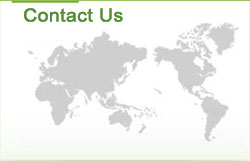 Foreign trade Dept(Shijiazhuang Division)
Tel :0086-311-83030616 to turn 806
     0086-311-83030616 to turn 808
Fax :0086-311-83030616 to turn 805
Email:
sell@innaer.cn
Address:Shijiazhuang city ,Hebei ,China.
Company News
Bring home the chicks!
Starting in the early spring, you can find baby chicks at your local feed store (See resources for lists of feed stores.) They are usually just a few days old when they first arrive. The feed store suppliers are usually able to sex the chicks and provide mainly hens for laying eggs. They do this by examining the shape of the egg. This process is about 95% accurate. Most shops will let you bring the roosters back. (I don't ask what they do with them).
I give extra treats of corn in the winter only because they seemed to be getting bored. I also regularly give my chickens golden flaxseeds to get more of those omega-3's that we are supposed to be getting.The mortality rate is high in baby chicks as they are fragile. Be prepared to lose one to unknown causes. Chances are you can buy one more than you need. (Please don't send me your extras!) Sexing Bantams is more difficult and you may end up with roosters. Ask your feed store if they are sexed before hatching. They will have a better idea of what your chances are of getting hens or roosters.

You can purchase chicks online and have them delivered by mail. I haven't known anyone who has done this. They say it is safe and the chicks don't mind tumbling around for a day or so. I hate the thought of it though.

If you add new chicks to your flock, be sure to wait until they are a few months old before putting them together. They need to be big enough to hold their own with the larger chickens so they can figure out the pecking order. They really do have a pecking order. You can usually watch them as they figure it all out. You can put a fence between them to keep them separate. This will give them a chance to get to know each other before putting them together.

Layer cage: http://www.poultry-cage.com/?Product256/111.html
Poultry cage: http://www.poultry-cage.com/?Products/