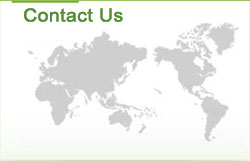 Foreign trade Dept(Shijiazhuang Division)
Tel :0086-311-83030616 to turn 806
     0086-311-83030616 to turn 808
Fax :0086-311-83030616 to turn 805
Email:
sell@innaer.cn
Address:Shijiazhuang city ,Hebei ,China.
Company News
Domestication and modern breeding of chickens
The traditional poultry farming view of the domestication of the chicken is stated in Encyclop?dia Britannica (2007): "Humans first domesticated chickens of Indian origin for the purpose of cockfighting in Asia, Africa, and Europe. Very little formal attention was given to egg or meat production..." Before the development of modern commercial meat breeds (cows, chickens, etc.) broilers consisted mostly of young male chickens (cockerels) which were culled from farm flocks. Pedigree breeding began around 1916. Magazines for the poultry industry existed at this time. A hybrid variety of chicken was produced from a cross of a male of a naturally double-breasted Cornish strain and a female of a tall, large-boned strain of white Plymouth Rocks. This first attempt at a hybrid meat breed was introduced in the 1930s and became dominant in the 1960s. The original cross was plagued by problems of low fertility, slow growth, and disease susceptibility, and modern broilers have gradually become very different from the Cornish/Rock hybrid. Modern commercial broilers, for example, Cornish crosses or Cornish-Rocks, are specially bred for large scale, efficient meat production and although they are the same species, grow much faster than egg laying hens or traditional dual purpose breeds. They are noted for having very fast growth rates, a high feed conversion ratio, and low levels of activity. Broilers often reach a slaughter weight of four to five pounds (dressed) in only five weeks, (another source indicates six to seven weeks as typical) although more slow growing free-range and organic strains reach slaughter weight at 12 to 16 weeks of age. As a consequence, their behaviour and physiology are those of immature birds rather than adults. Typical broilers have white feathers and yellowish skin. Recent genetic analysis has revealed that at least the gene for yellow skin was incorporated into domestic birds through hybridization with the Grey Junglefowl (G. sonneratii). Modern crosses are also favorable for meat production because they lack the typical "hair" which many breeds have that necessitates singeing after plucking. Both male and female broilers are reared for their meat.
Chicken cage: http://www.poultry-cage.com/?Product256/111.html